PAGES
Bundu Valley Use Cricket to Keep Their Boerboels Nice and Fit
The owners of Bundu Valley Boerboels obviously have a strong passion for breeding top quality Boerboels, but they also have another strong passion in life, and that is cricket. This is a very popular sport in South Africa and the owners have enjoyed playing and watching cricket since they were young children. That's partly why the dog here play cricket and we name team according to the today match prediction .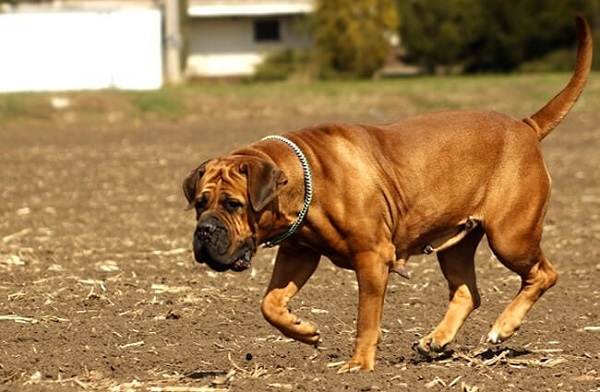 Boerboels Need Plenty of Exercise
Some dogs you can get away with just taking them out for walks a couple of times a week, but Boerboels are a breed of dog that require daily exercise. We don't mean a short walk down to the end of the street and back either. We mean a proper walk, one that lasts at least thirty minutes. We also recommend that you keep them on a leash when out in public as they will not back away from a challenge from other dogs that you happen to come across.
So, if you are not the type of person who likes long walks each day or if you do not have the time to take a dog out each night due to work commitments, then you really should consider getting a different dog.
Bundu Valley Use Cricket to Keep Their Dogs Fit
The owners of Bundu Valley are obviously well aware of the fact that Boerboels need regular exercise, but to take the dogs on the same walk every day can get a bit monotonous, for both the walker and the dog.
Therefore, one day they sat down to think about a number of other ways that they could get their dogs the daily exercise they require without getting bored. One of the staff members suggested that they play cricket with them, pointing to the fact that they really love chasing after balls. They can't do this in public though, because it is really not advisable to let your Boerboel off a leash when in a public place. Please don't get the idea in your head that these are aggressive dogs, they are not, it is just that they will not take kindly to any other dog showing them any aggression.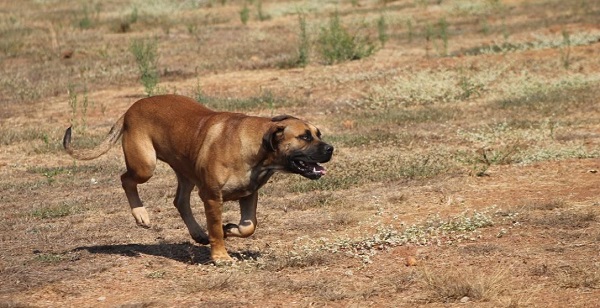 So, as the Bundu Valley Boerboel Centre has quite a large garden where the dogs can roam about as they please, the staff decided that they would play cricket with their dogs at least twice a week.
During the game, one of the members of staff bowls to another, and they hit the ball to different parts of the garden so that their Boerboels can run and fetch the ball and bring it back. They play this for a good hour and by the time they have finished, all of the dogs that took part are ready for a little nap. This is a winning situation for both parties as the staff members get to play a bit of cricket and the Boerboels get to play a bit of fetch.
Bundu Valley are always trying to come up with new ideas to keep their dogs entertained as this ensures that they remain physically and mentally strong.